Instructor technical setup, online
The information in this is currently specific to Zoom teaching and livestream teaching.
Screen sharing
You have to assume the smallest screen from learners and plan for that. You should share a portrait screen: either a portion of your screen, or one window in portrait mode. See the examples below.
Learners have a small screen, and need room for their own terminals and web browser open, too. A big screen or multiple monitors is the special case.

Sharing a 1920x1080 screen is not a good idea: you need to make all the text size large so that learners can scale it down to have room to do their work. Pixels are wasted. Instead, force yourself to save space by using a normal font size but sharing less of your screen.

Zoom now has a "share portion of screen" (Screen sharing → Advanced → Share a portion of the screen).

For livestreaming, our aspect ration is 840×1080 (portrait). This is a bit less than half your screen. This is 43% of the width of your screen and the full height, for a standard FullHD screen.
When streaming/recording: Never stop sharing a screen, ask someone else to take it over. There is a chance that the view goes to "gallery view" in the recording or stream, which makes video editing harder or disrupts learner privacy.
Screen layout: learners
This is how learners can arrange their screen: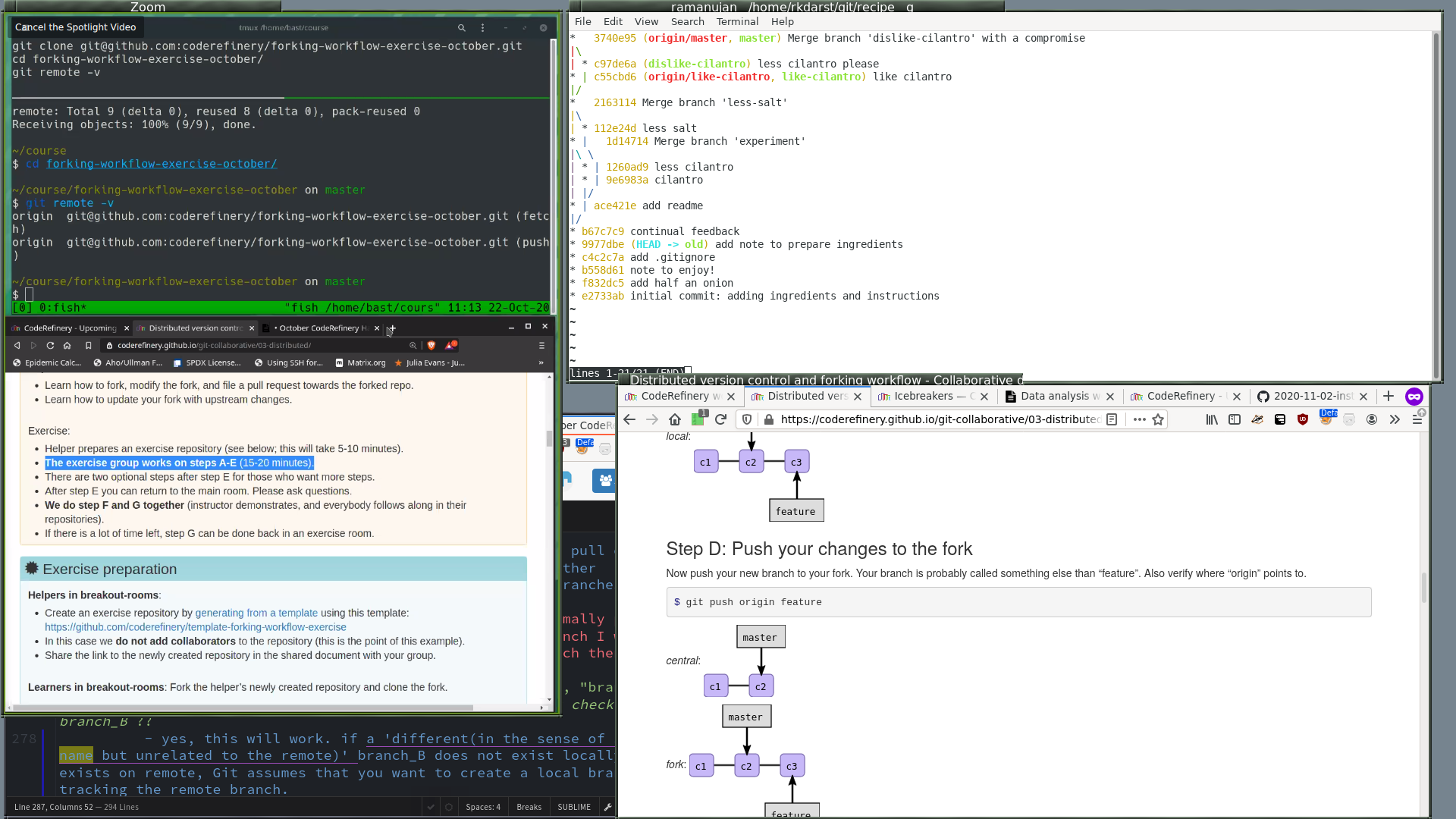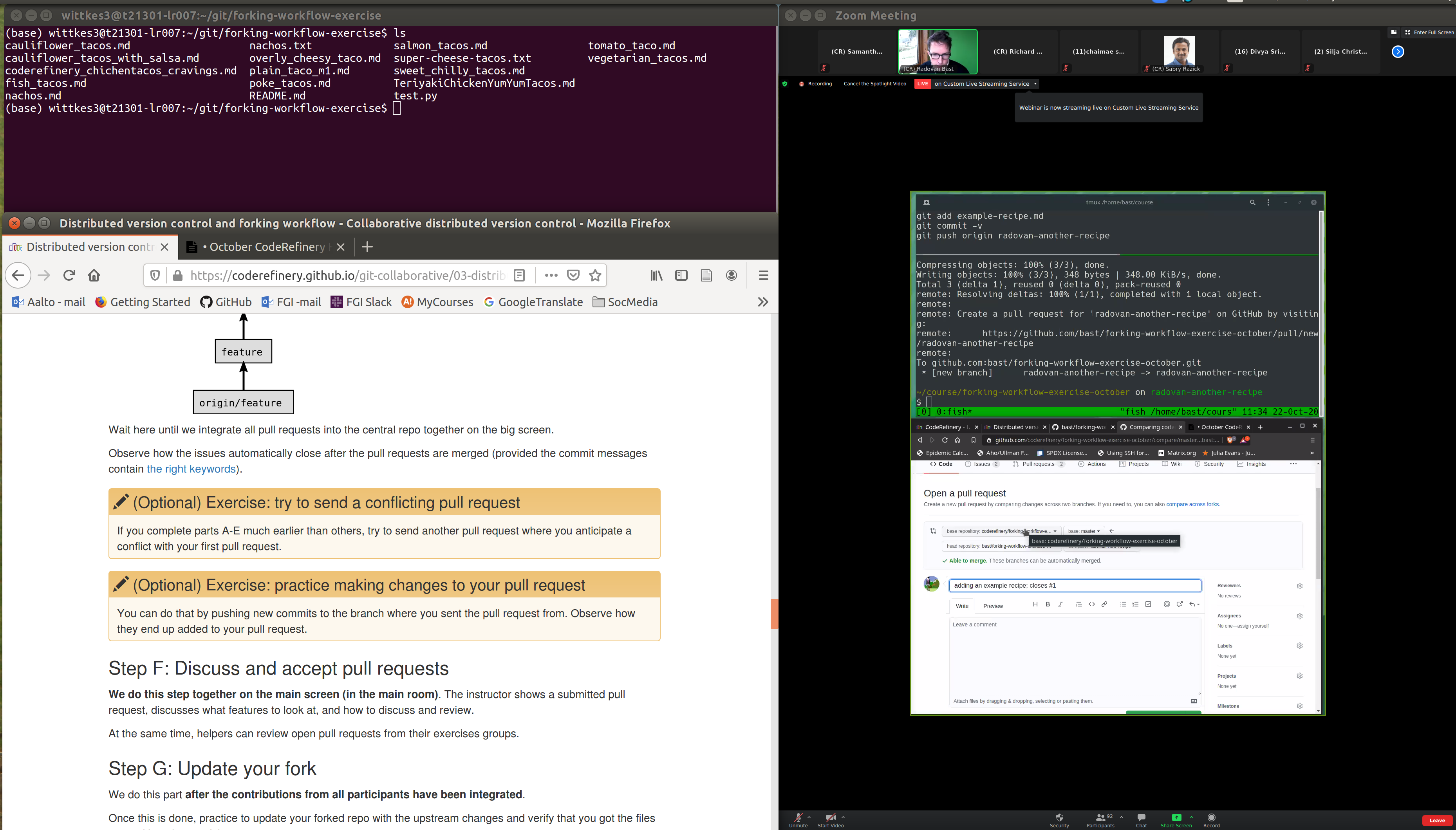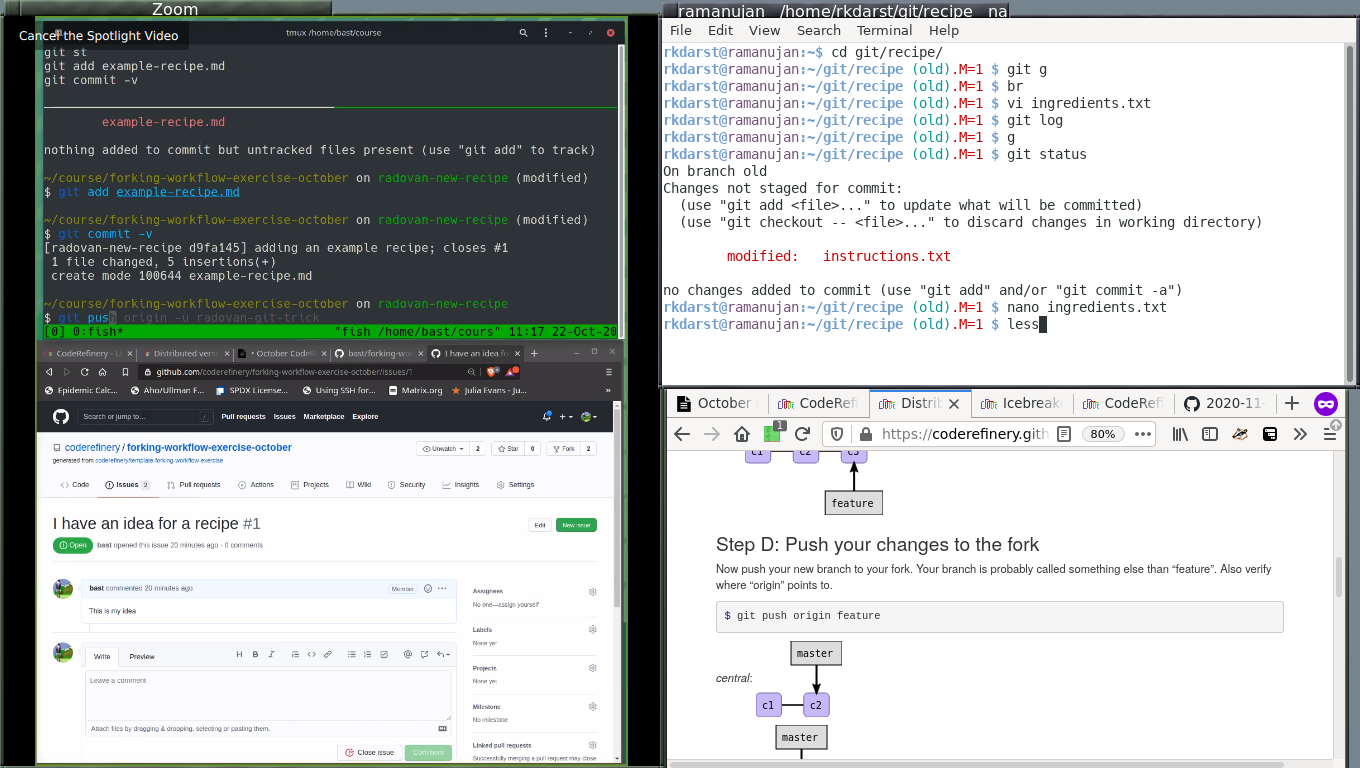 Screen layout: instructors
This is what the instructor sees on their screen: